Before we get all into it - We just want to tell you Happy Black History Month & Happy Valentines Day !! Now Lets Get into It!!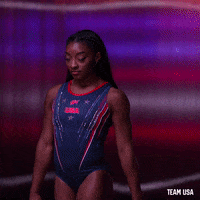 I was built this way for a reason, so I'm going to use it."
- Simone Biles -
Hey ladies,

Just as Simone Biles  stated ,"I am going to use it". I believe self love is you knowing yourself , also understanding we can't do everything which leads to embracing our personal uniqueness.

In this society, in some cases black women in particular have been conditioned not to be seen at all.

Valentines is here and as they say it is definitely  the season when love is in the air....When you're seeing the bunch of roses and the hottest couples on social media showing their love for each other which is honestly #beautiful.
Sometimes during this time as black women to the world we have been presented as being the "angry black women" who are not able to love or be loved, being  seen as aggressive and just simply not
able to love ourselves. Which makes us to feel  devalued in society to the point we are unable to practice self love as a black woman…but ladies i am here to tell you valentines and everyday is a time where you should be celebrating self love for yourself and embracing it in many ways that matter to you.

Self love should be a priority in an individual lifestyle especially as a black woman, lets be real here ladies…and i am talking as a black woman myself.
For me self love could just be having a long ass hot shower (lol) whilst some Erykah Badu is playing in the background and a candle
lit up or just a simple minute to self whilst drinking a lovely black chai tea and having time away from the phone.

Just having a simple moment of self love can bring such a sense of contentment to the soul, right now its Valentines season which means we should be pouring love into ourselves regardless if we are in a relationship or not.
For me, Valentines should not be a reason to be
doing rituals of self love, it should be a daily ritual within self as its good for your well-being.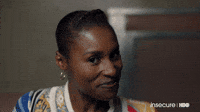 On that note can I just say if your well-being is not doing good how can all areas of your life be balanced???... Therefore ladies put yourself first!

Being mindful is such a great way of doing self love for your journey, ways of being mindful could be writing a journal of your thoughts/feelings. Which for me helps in being aware of how I am feeling on a daily basis which allows me to act upon feelings to bring me in a content energy to get on with my projects of the day i.e. work etc. 
Don't leave here and say you are about to try it, the minute you leave this blog  try it because its such
a good way of knowing yourself in many ways which is what self love is all about.

I know some people will say it is easier said than done to keep up on having self love with yourself, but trust me ladies it is not that hard to maintain.
For instance, we all look in the mirror at some point of the day even if its just the reflection of something (lol) where you can
say a beautiful affirmation to yourself and embrace you! Self love can be a daily ritual even if its
just having a two minutes to yourself and trust me the more you do it is the more time your going to want time within yourself to do self love rituals as the time develops with your self journey.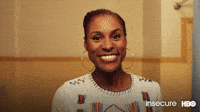 For me just having a time when im not thinking about any responsibilities/projects is self love to me.
Ladies just make it a priority for yourself to put yourself first and you will see the magic of contentment develop within your soul in many ways  and this is where your self love journey begins…